Best African Dating Sites & Apps
T
here's no shortage of African dating sites and apps, but for the sake of our saving our readership the headache of blindly signing up to too many dating sites, the following list focuses on a short list of what we deem to be the best African dating sites for the African Diaspora living in the West.
After reviewing the lay of the land of African dating sites, our pick for the best African dating site or app is AfricanLove.
Overview of AfricanLove
African Love places an emphasis on the quality of profiles and as such, is geared towards more serious love-seekers who wish to go on dates and find a long term partner.
The site has solid search filters, real-time chat, and informative profiles which gives you a level of reassurance when speaking to a stranger. African love profiles also display who is and is not a Platinum (paid) Member and as such, you can glean from this which members are more serious about making a connection on the site.
AfricanLove has a good variety of single African women and men, reflecting the diversity of the African continent and Diaspora living in Europe, Canada, the US or elsewhere.
Click here to join AfricanLove and start meeting African singles today!
---
The 7 Best African Dating Sites and Apps
African Love 🔥

Nigerian Dating

Truly African

Ethiopian Personals

Ghana Love

Kisses of Africa

Afro Introductions
***

---
Review of Notable African Dating Apps and Sites
NigerianDating is the largest African dating site geared towards the Nigerian diaspora. Profiles on this site are informative, which is a refreshing change from the swipe culture of hook-up sites. The site showcases a healthy number of Nigerian singles from the US, UK and Canada. You can also find single Nigerian men and women living in Nigeria, but as mentioned earlier, the site largely cater to the Nigeria population living abroad. Click here to join NigerianDating.
---
EthiopianPersonals is the largest Ethiopian dating site on the web. The site caters to the Ethiopian diaspora, especially for Ethiopian men and women living in the United States. Profiles are informative, search filters and chat utility are good, and their customer service are commendable. Click here to start meeting single Ethiopian men and women on EthiopianPersonals.
---
If interested in dating single Kenyan men or women, then KenyanDating might just be the right site for you. This Afro introduction site is free to join, but you will need a Platinum Membership to unlock communication and chat with other members. The site is clean and search features make it easy to narrow down your search. You can check out KenyanDating by clicking here.
---
GhanaLove is probably the best African dating site catering to Ghanaians. While there are members on the site who live in Ghana, the majority of GhanaLove's members reside outside of the country. Registration is pretty straight-forward, but the site does push for more informative profiles; which is something that we find to be helpful when looking to meet a partner. If looking for single Ghanian men and women, GhanaLove is probably your best bet. Click here to register.
---
KenyanCupid is a popular Kenyan dating app and site for African singles. The site has many many members from Kenya, which can get overwhelming with the volume of messages one might receive, but there's also a significant percentage of their members who live outside of Kenya. The site is free to join, but there is a fee to remove banner ads and unlock all the site features. Click here to join KenyanCupid.
---
AfroIntroductions is an African singles site and African dating app designed for people of African heritage or descent, but non-Africans are also welcomed to register. The single African men and women on the site are primarily from Africa, though there's a healthy number of members from the US, Canada, and the UK. Building a profile is quick and easy and the search filters are robust. AfroIntroduction members on the site are quite active, as you will see by a large number of people online. As a result of the site's popularity, expect to receive lots of emails and chat invites. To start meeting single African women, click here to register to AfroIntroductions.
---
TrulyAfrican is a solid African dating site for meeting someone. The site has both a web version and for those who prefer apps, the is both an iOS and Android version. The company which owns TrulyAfrican is Rometic, and is based out of Hong Kong. They also run Asian, Russian and Chinese sites. While the site has a bit of African mail ordered bride flair to it, it is nonetheless a well designed African dating site for meeting people. Give it a go and see where it takes you.
---
Kisses of Africa is an African matchmaking site that is primarily for members in Africa. An interesting feature, which can be annoying for those in a hurry, once you've included your basic information, you will need to provide a scan or photo to prove you are who you say you are. This can be done on your webcam, or you can send in a digital image of your ID. The search is not the best but again, if looking to meet people in Africa, Kisses of Africa is a free site that delivers.
---
AfricanDate is another newcomer to the African online dating scene but a worthy site to consider using for meeting your match. The search filters and member profiles are solid, however, the site uses a credit system vs a membership. As a result, you will need to regularly purchase credits to contact members. Similar to AfroIntroductions, this site is especially good for those in the West seeking to meet African men or African women living in Africa. There is also a version of the site available in the app store. Click here to register to AfricanDate.
***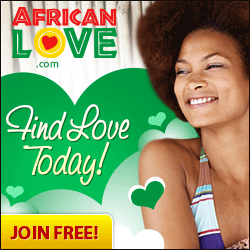 ***
Best US Cities For Dating Single African Women And Men
US metropolitan areas such as Washington, D.C., New York, Baltimore, Houston, Columbus, Ohio, Atlanta and Minneapolis have the heaviest concentrations of African immigrant populations. These cities would be an ideal place to live in if interested in dating someone of African descent.
Metropolitan areas with the largest African-born populations.
Washington, DC, MD-VA-WV: 171,000 African women and men. 2.9% of the total DC, Maryland, Virginia metro population.
Minneapolis-St. Paul, MN: 70,100. 1.3% of the total Minneapolis metro population.
Atlanta, Georgia: 70,100. 1.3% of the total Atlanta metro population.
Boston, Massachusetts and New Hampshire: 61,600 Africans. 1.3% of the Boston metro population.
Baltimore, Maryland: 33,100. 1.2% of the total Baltimore metro population.
New York, New York: 223,000 African men and women. 1.1% of the total population.
Dallas, Fort Worth, Texas: 64,300 Africans. 0.9% of the total Dallas, Fort Worth metro population.
Houston, Texas: Home to a very large Nigerian community. 56,100 Africans.
Los Angeles, California: The Los Angeles area is home to some 70,000 African men and women; many of whom are single.
San Francisco Bay Area: 25,000 African women and men call the San Fran Bay area home.
Click here to view a list of the best online dating sites by niche.