Best Muslim Dating Sites & Apps
T
here is no shortage of Muslim dating sites and Muslim apps. At last count, we came across over some 30+ Muslim dating sites and apps. Of all the Muslim sites we reviewed
,
the best Muslim dating site and app for single Muslim women and men is
Islamic Marriage
.
Review of Islamic Marriage
While it is not the biggest Muslim dating site, it's definitely filled with authentic members and as a result, lands as our top-rated Muslim dating site. The profiles are informative (which helps when deciding to message someone), and Islamic Marriage can work for marriage-minded Muslims seeking Zawaj and Nikkah and those seeking dating opportunities with Muslim men and women.
Registration is free for both Shia or Sunni Muslims who are welcomed to join. There is a membership fee to send messages, but if you are serious about meeting someone this is a good thing as it weeds out spammers and non-serious members. If you happen to register to Islamic Marriage and complete half of your Deen, please drop us (or Islamic Marriage) a line!
Rating:     
---
The 8 Best Muslim Dating Sites & Apps
Below is a review of the eight best Muslim dating apps and sites available for meeting single Muslim women and men near you.
The best-rated Muslim dating site for serious-minded Muslim singles seeking to find a marriage partner for life. Great chat feature with real members seeking to meet their Muslim match for life. Join for free today!
2. Arab Lounge ✨
While the Arab Lounge dating site & app is not exclusively for Muslims, it nonetheless boasts many Muslim singles from the US, Canada and the United Kingdom. ArabLounge is our #1 best-rated Arab dating site which also works well for Muslims seeking Muslims. Click here to create your free Muslim dating profile on ArabLounge.
IP is the leading Iranian dating site for meeting single Persian women and men who are Muslim. For a full list of Persian dating sites, please click here. Please follow this link to join Iranian Personals (registration is free), and best of luck meeting your match!
4. Zawaj
Zawaj offers a wonder archive of articles and insights related to Muslim matrimony. As it so happens, they also have a Muslim matrimony site for Muslims. Their members are diverse, which is great for users regardless of their country or background of origin. We especially like all the Zawaj related articles on the site that celebrate Islam and marriage. Click here to register to Zawaj.
Single Muslim is a long-running dating site and Muslim dating app out of the UK. This is one of the more popular matrimony services, especially if living in the UK. What is a bit quirky about the site is that women can show interest for free, but men can not. As a result, there are lots of lost opportunities for men to send you a note and possibly pique your interest.
6. Muslima
Though not the best of the bunch, Muslima is probably the largest of all the Muslim dating sites and apps. However, bigger is not always better. While the site has good search functions and a huge pool of single Muslim men and women, the number of banner ads can be both annoying and distracting. Also, be on the lookout for scammers. Nonetheless, it's worth giving Muslima a look as it is the largest Muslim matrimonial site. The site also offers its service with an app that can be found in the Android app store. Click here to join Muslima.
7. Qiran
Qiran.com is another that has made our list of best Muslim marriage and dating sites. Unlike some of the others that can cater to less marriage-minded Muslim singles, Qiran positions itself as quite the opposite. The singular goal on this site to cut to the chase and get married. For serious minded Muslim singles, this site might be a good fit for you. The technology is a bit old, but the search filters are more than adequate for single Muslim men and women seeking to meet their Muslim match.
8. Muslims 4 Marriage
Rounding out our list of best Muslim dating sites is Muslims4Marriage. The name is pretty straightforward as to the goal it serves. That said, their pool of Muslim singles seems to skew more towards Arabs than Muslims from other countries and regions. The site is fast, and like the others, there is a fee to communicate with others.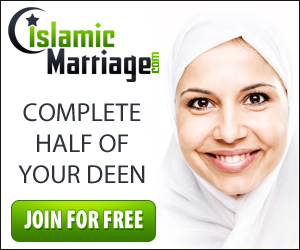 ---
Best Cities For Dating Muslim Singles
Below are some of the top cities for meeting, dating, marrying a Muslim. Most of the 'Best Muslim Dating Sites' we reviewed should have no shortage of single Muslims from the cities below.
London, England: There is now an estimated 1 million Muslims living in the greater London area. Some of the best Muslim dating sites and apps for meeting Muslim Londoners are IslamicMarriage and ArabLounge.
New York City, New York: New York City is known for its diversity, so it's no surprise that according to the year 2000 census numbers, the Muslim population in New York City is a whopping 69,985. Suffice it to say, New York is a great city for dating Muslims.
Dearborn, Michigan: Dearborn Michigan has well over 35,000 Muslims! And not to mention, it has many wonderful Middle Eastern / Arab restaurants.
Los Angeles, California: The sprawling city of Los Angeles is home to around 30,000 Muslim men and women.
Philadelphia, Pennsylvania: The 'City of Brotherly Love' boasts somewhere between 30,000 to 40,000 Muslims (2012).
Paterson, New Jersey: Patterson, New Jersey is home to over 20,000 Muslims.
***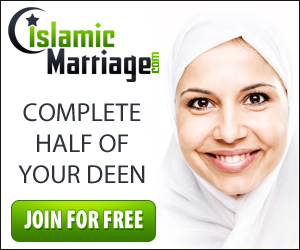 Click here for a comprehensive list of the best online dating sites by niche.