Best Iranian Dating Sites
T
he Iranian diaspora is strong and vibrant. Many Iranian singles living abroad wish to date and marry a
hamvatan
who understands and appreciates the culture from which they come from. That said, it's unfortunate that when it comes to meeting Iranian singles online, there are not too many quality dating sites or apps to choose from. But worry not because 
Iranian Personals
fills this void nicely.
Iranian Personals
, or
IP
as it is often referred to, is a
very popular dating site
for single Iranian men and women — especially for those living outside of Iran.
Overview of Iranian Personals
Iranian Personals offers informative profiles so it is, in essence, less of a hook-up site and geared more towards Iranian singles looking for something more than just *ahem* a bootie call. The majority of the single Iranian men and women on the site reside outside of Iran and are, by and large, professionals looking to meet someone special.
The search filters are solid, there's real-time chat and profiles are generally rich with information about the member. While it is free to browse, the site is not free of charge to send chat messages — this is good news for more 'mature' Iranian singles looking for something more than just a hook-up, as it helps weed out non-serious members. As expected, the majority of members you will find on Iranian Personals are in cities like Los Angeles, San Francisco, Orange County (ok, not a city), San Diego, The DC, Virginia and Maryland area (aka DC Metro), Toronto, Vancouver, London, and other cities that have a sizeable population of Iranian singles.
If looking to date, and possible fall in love and marry, an Iranian man or woman, please consider Iranian Personals as it is the largest and most successful dating site for Persian singles living abroad. Also, we should mention that the site is available in many languages besides English — to switch the default language of the site, please look in the footer and click your preferred language. While they currently do not have an app, the site works just as smoothly as a native app.
Rating:     
---
Review Of Notable Iranian Dating Apps And Sites
Iranian Singles which is also known as Iranian Singles Network has been around for a really, really long time. While the site's technology is outdated and it's popularity has long been in decline, one thing we do like about Iranian Singles is the ability to perform searches from the home page. Without registering you are able to see photos of single Iranian women and men — while this is good, the drawback is that those members have their profile photo(s) to the public. As we know, most members on dating sites value their privacy. And perhaps even more so for the Iranian community.
---
Persian Singles is another outdated Persian dating site catering to single Persian women and men. While they have a great domain name, little seems to have been done to keep the site fresh and up to date. Give the home page a look to determine if you feel it's a worthwhile investment to create a profile on this Iranian personals site. Click here to register to Persian Singles.
---
Rounding out our review of Best Iranian Dating Apps and Sites is Iranian Singles Connection. While there appears to be little marketing efforts behind this dating site, it nevertheless offers adequate tools for searching and connecting with Iranian singles. Their database of available members is quite small, but you may want to give this site a look out of curiosity.
---
Meet Iranian Singles is another dating site we reviewed and for you to consider. Though they do not offer an app, the layout is straight-forward. A subscription is needed to unlock site features like chat and email. You will also need to register in order to view all photos posted by members. While not the best of the bunch, it is an option worth checking out. Click here to join Meet Iranian Singles.
---
Best US Cities For Dating Iranian-Americans
Top US cities with the most residents born in Iran
Saddle Rock, New York: Photo galleries of single Iranian men in Saddle Rock, NY | Photo galleries of single Iranian women in Saddle Rock, NY
Kings Point, New York: Photos of single Persian women in Kings Point, NY | Meet single Persian men in Kings Point, NY
Great Neck, New York
Great Neck Gardens, New York
Beverly Hills, California: Single Iranian women living in Beverly Hills, CA | Single Persian men looking for dating opportunities in Beverly Hill, CA
Glendale, CA: Eligible Iranian men living in Glendale, CA | Photos of single Iranian women in Glendale, California
Kensington, NY:
Great Neck Plaza, NY
Great Neck Estates, NY
Calabasas, CA: Meet single Iranian women in Calabasas, California | Date single Persian men who live in Calabasas.
Roslyn Heights, New York: Single Iranian men in Roslyn Heights, NY | Single Iranian women living in Roslyn Heights
Burbank, CA: View photos of Iranian women from Burbank, California | Photos of single Persian men in Burbank
Acalanes Ridge, CA
Tuttletown,
Turlock, CA
Marietta-Alderwood, WA
Golf, IL
Great Falls, VA
Friendship Heights Village, MD
Camino Tassajara, CA
Shokan, New York
Travilah, Maryland
Highlands-Baywood Park,
Mirrormont, WA
North Gate, CA
Roslyn Estates, NY
Laguna Niguel, California
La Crescenta-Montrose, California
Reliez Valley, California
Lake Sherwood, CA
Lawrenceville, Virginia
Lunenburg, MA
Flower Hill, NY
Asharoken, NY
Thomaston, NY
Black Point-Green Point, CA
Roslyn, NY
Piney Point Village, TX
Irvine, CA
Los Altos Hills, CA
Potomac, MD
Marin City, CA
West Menlo Park, CA
Fairview, TX (
Lowes Island, VA
Orinda, CA
Fairbanks Ranch, CA
Aliso Viejo, CA
Glenolden, CA
Philomath, OR
Singac, NJ
Laguna Hills, CA
Albertson, NY
Harbor Hills, NY
Greenvale, NY
North Hills, NY
Oak Brook, IL
Old Westbury, NY
Mission Viejo, CA
Roslyn Harbor,
Washington Mills, NY
Cascades, VA
Double Oak, TX
Manhasset, NY
Elmwood, LA
Mayfield, OH
Tysons Corner, VA
North Bethesda, MD
Oak Park, CA
Stone Ridge, VA
Alamo, CA
Las Flores, CA
Gore, OK
Fulton, MD
Santa Venetia, CA
Strawberry, CA
Saratoga, CA
Dulles Town Center, VA
Laguna Woods, CA
Lansdowne, VA
Agoura Hills, CA
Vienna, VA
Westlake Village, CA
Blackhawk, CA
University Center, VA
Gold River, CA
Ferrysburg, MI
Gun Barrel City, TX
Englewood Cliffs, NJ
East Hills, NY
La Canada Flintridge, CA
Dunn Loring, VA
Hedwig Village, TX
Scottdale, GA
San Antonio Heights, CA
El Dorado Hills, CA
Newport Beach, CA
Cambrian Park, CA
Pleasant Hill, CA
Woodstock, NY
Tiburon, CA
***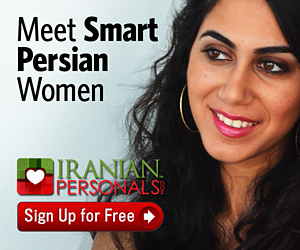 Click here for a comprehensive list of the best online dating sites by niche.